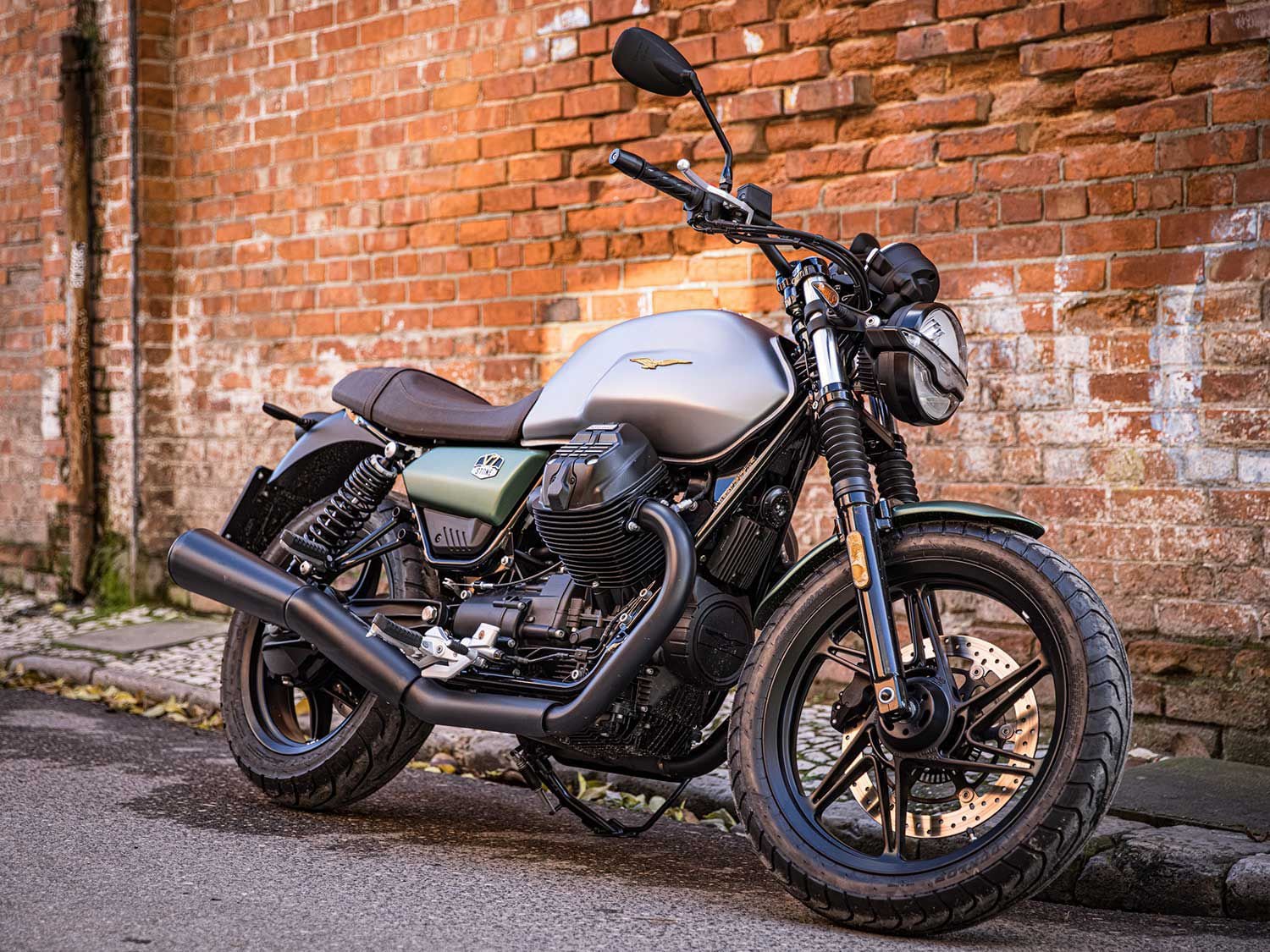 Moto Guzzi introduces a special-edition V7 Stone Anniversary model to mark the brand?s 100th birthday. (Moto Guzzi/)
One hundred years of continuous production is a big deal in the motorcycle industry, and if you?re one of the few lucky (or savvy) members of that rarefied group, well then you can be forgiven for throwing yourself a big bash. And that?s just what Guzzi?s doing by bringing back its Moto Guzzi World Days in September?basically an open house at its Italy HQ?as well as the release of not one but three Anniversary models later this year to celebrate its birth as a motorcycle manufacturer in 1921.
Related: 2021 Moto Guzzi V7 First Look and Photo Gallery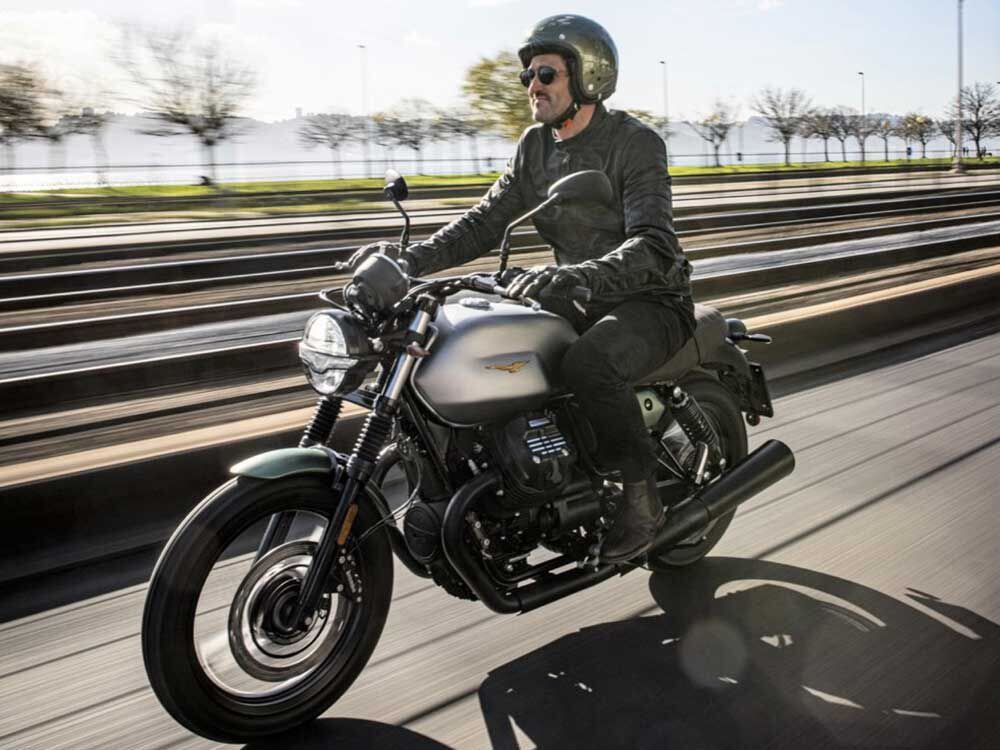 The 100th Anniversary edition (or Centenario in Italian) features iconic green and silver livery, referencing its consecutive string of grand prix victories with the 350 Bialbero model. (Moto Guzzi/)
It was back in March of that year that Guzzi established its goal of ?manufacturing and sales of motorcycles and any other activity pertinent or connected to the metal mechanical industry,? even choosing its now familiar winged eagle motif at the same time. To celebrate the auspicious occasion, the brand has picked out an iconic color scheme for its most popular models, the V7 Stone, the V9 Bobber, and the V85 TT Adventure for 2021, all three of which will be available in US markets later this year.
Related: 2021 Moto Guzzi V9 Bobber and V9 Roamer First Look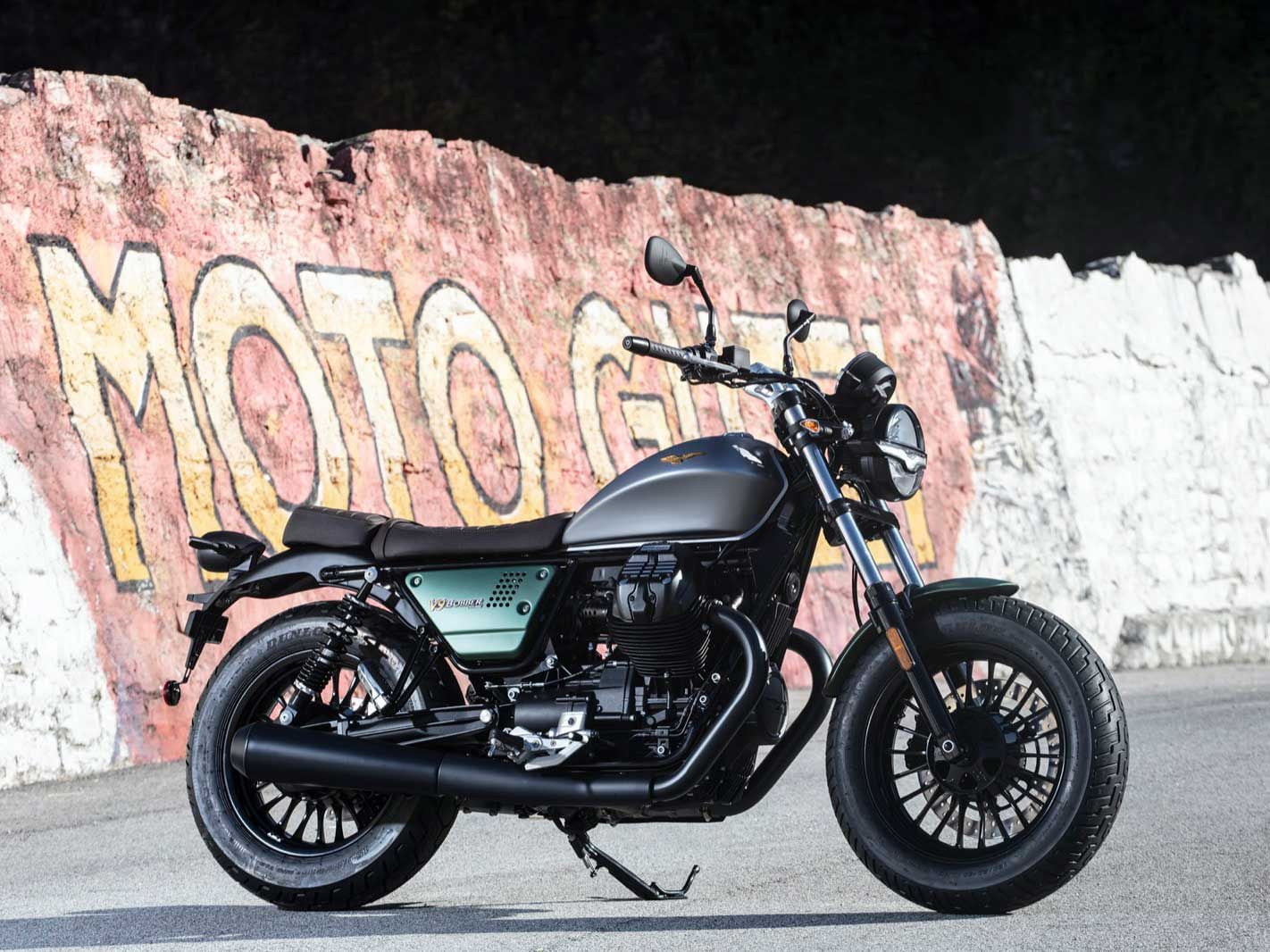 There will be a V9 Bobber 100th Anniversary edition also rocking the same elegant color scheme. (Moto Guzzi/)
The green and silver 100th Anniversary livery draws from the colors the world-beating 350 Bialbero racebike wore during its record 350 GP world title run in the 1950s, as well as from the infamous Guzzi V8 (Otto Cilindri) racer of 1955 (green was also the first color ?worn? by a Moto Guzzi, on the Normale). The new scheme features a satin-finished metal fuel tank with matte and metallic colors and contrasted with a brown leather seat. Other distinguishing details on the Centenario bikes are the classic eagle badge in a gold finish, and a dedicated logo that spells out the Moto Guzzi 100-year mark on the fender.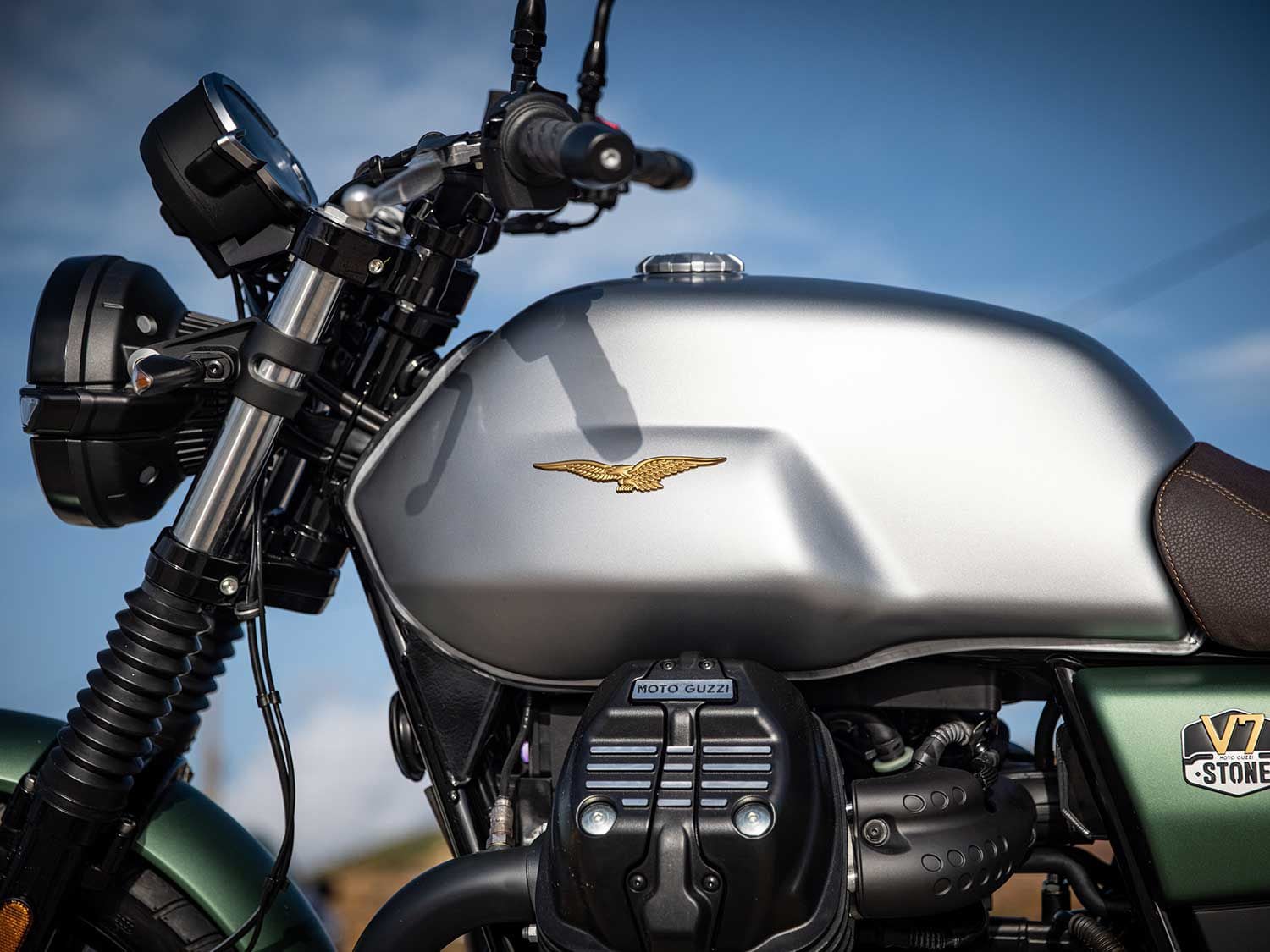 Special 100th Anniversary badging and finishes distinguish the centennial bikes. (Moto Guzzi/)
Guzzi has made no mention of any mechanical tweaks, but certainly these limited-edition bikes will have the same updated 850cc engine, frame reinforcements and lighting upgrades announced earlier for the standard 2021 V7 and V9 models. The exclusive special centennial livery models will have a limited run, and only produced for the 2021 model year.
In fact, you?ll see three bikes with that same special Anniversary livery for US markets, including the V85 TT Adventure model. (Moto Guzzi/)
The Italian manufacturer says the V7 Stone 100th Anniversary model will show up on US shores by March 2021, and it even gave us a price right up front: MSRP is $9,190, or only a touch higher than the standard model ($8,990). Which seems fair, since you?re just getting basically a new paint job.
The 2021 V9 Bobber 100th Anniversary, meanwhile, gets an MSRP $10,690 with an arrival set for July 2021; the V85 TT Adventure 100th Anniversary will cost $13,190 and arrive at the end of April 2021.
One hundred years of continuous production for the Italian marque from Mandello del Lario. (Moto Guzzi/)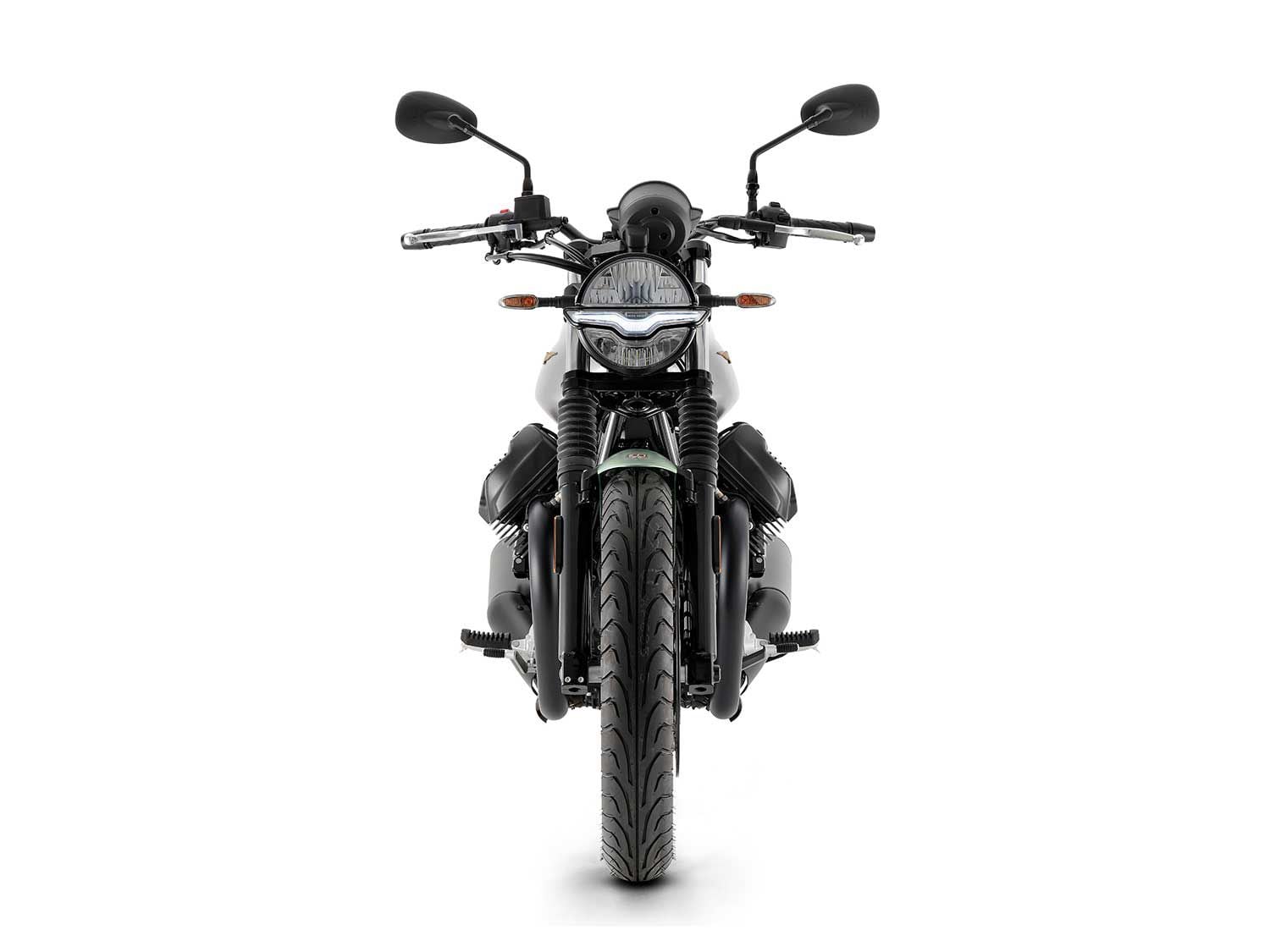 The Anniversary bikes get the same LED lighting with eagle-shaped DRL as seen on the other V7 and V9 models. (Moto Guzzi/)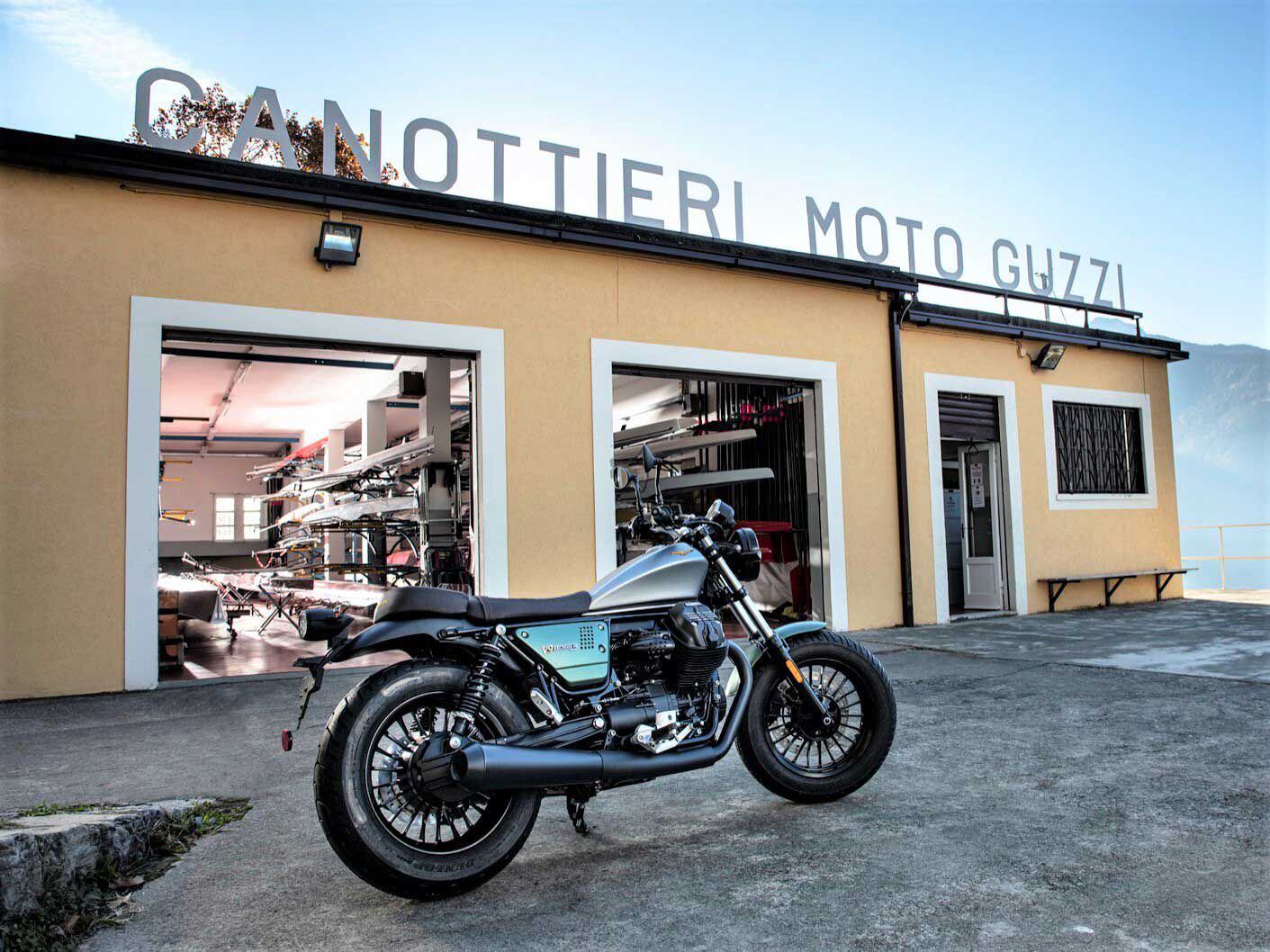 The V9 Bobber is looking forward to another century of cruising. (Moto Guzzi/)
Source: Cruiser